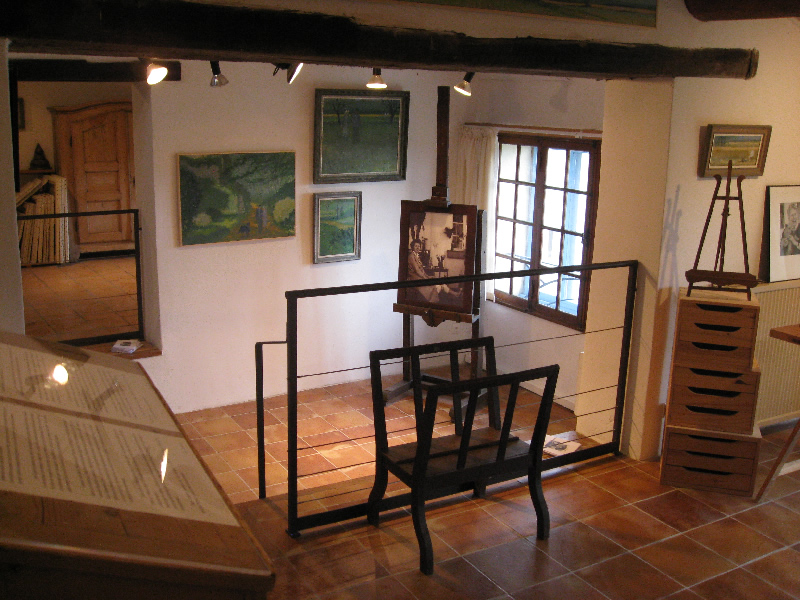 The American artist bequeathed her house and collections to the village. After a two-year closure for renovation work, the museum house is again open to the public with a redesigned layout which intermingles the works and souvenirs of an artist whose exceptional destiny brimmed over with the joy of both living and painting. 
Rue Sainte-Barbe, in the heart of the old village, in a Provençal house whose unpretentious and sunlit rooms, tiled floors and windows facing the Luberon, is where Jane Eakin, an American artist and outstanding personality, chose to live. 
The house, full of works of art and souvenirs, was bequeathed by the artist to the village which she loved so much. It had had to close after severe flooding. Managed by the Townhall with the support of the Jane Easkin Foundation, it has now reopened with a new layout for her favourite paintings:  still-life, the grandiose landscapes of the Luberon, portraits, self-portraits, cats….Some of the collection evoke her stays in the United States or her life in Paris.  It is interesting to see how her arrival in sunny Provence lit up her paintings. 
Site not suitable for disabled visitors. Two stories without a lift. 

Closed outside summer months  
Free entry
CONTACT
Maison Jane Eakin. Rue Sainte-Barbe.
Tél : 06 14 75 50 33
        04 90 72 21 80
mail : contact@jane-eakin.co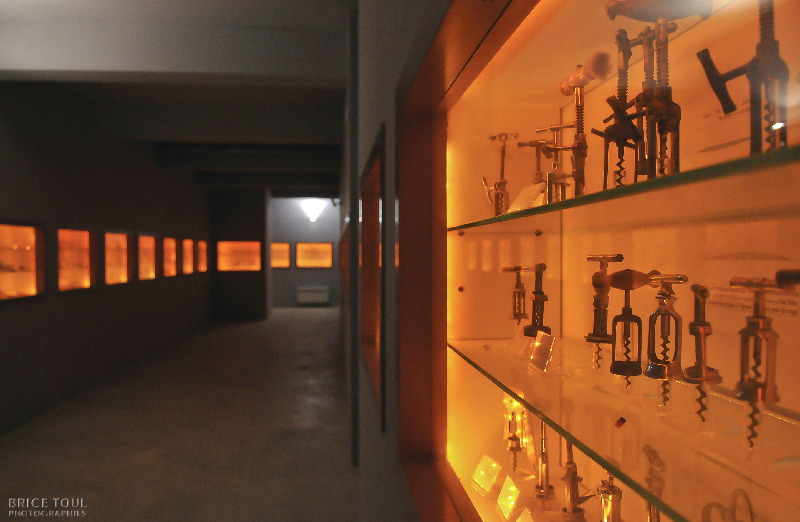 Museum of the corkscrew/ Botanical Gardens
The 'Musée  du tire-bouchon' has over 1200 articles on display ranging from the C17th to the modern day.  
From the first hand-made steel corkscrew to solid gold, ivory or silver works of art, the museum takes the visitor on a journey through time and space as they discover this unique collection.  
At the foot of the village, on the Robion Road, the Museum is part of the Domaine de la Citadelle vineyard. 
Visitors can complete their tour with a walk round the Botanical Gardens, and then see the cellars and end up if they so wish with some wine-tasting.  
The Botanical Gardens of the Citadelle : A natural haven of greenery set in 12 acres enables visitors to discover the local flora. The six C18th terraces have been restored and cleaned to make way for a truffle farm, medicinal plants, aromatic plants, edible wild plants and magical plants.  
A once-in-a-lifetime visit with a magnificent view of the Luberon, the Vaucluse Hills and the Ventoux Mountain. 
Opening times:
01/03 to 30/04 Mon-Sat:  10am-12:30pm; 2-5pm
May-late Oct : 7/7 , 10am – 7pm
01/11 to 28/02  Mon-Fri : 10am-12:30pm; 2-5pm
Address : 601, Route de Cavaillon – 84560 Ménerbes
Tel: 04 90 72 41 58
Email : contact@domaine-citadelle.com
GPS coordinates : N 43.8440762 / E 5.197370099999944
Website : www.domaine-citadelle.com