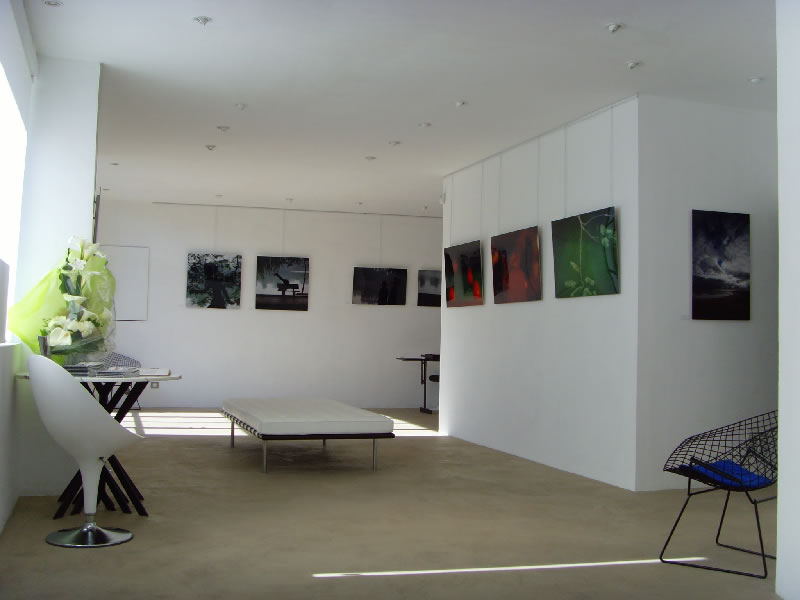 Since its creation in 1988, this Gallery has presented a selection of artists from the Provence of today or the past, some of whom are of international repute. 
The works of painters, photographers and sculptors come in succession over the summer (April to October) . The Gallery has become a local institution over the years, and contributes to the growing reputation of the region's cultural and artistic heritage. 
Each summer a sculpture tour is organized for visitors to familiarize themselves more closely with the architectural beauty of Ménerbes.
15 rue Sainte-Barbe
84560 Ménerbes
Contact : Pascal Lainé
Tel : 04 90 72 48 30
Email : gpl.gordes@orange.fr
Site : www.galerie-pascal-laine.com
Galerie Un Lieu Une Œuvre
Un lieu Une Œuvre is a special kind of art gallery. With the constraints of its small dimensions, dedicated to contemporary art,  it is constantly closed. The works are on display round the clock through a well-illuminated window. 
It seeks to bring to Ménerbes international artists of our times, to enable them to establish close ties with the place, by putting on display one piece that is representative of their approach. Amateurs and passers-by can come face to face with the single work without having to enter the gallery. The name of the  gallery says it all: symbiosis between a place and a work. 
Opening times : 24h/24
Address : 61, Rue Kléber Guendon – 84560 Ménerbes
Tél : 04 90 72 44 13 / 06 84 13 64 25
Adresse mail : mireillekat@wanadoo.fr                           
Atelier Jean-Pierre Michel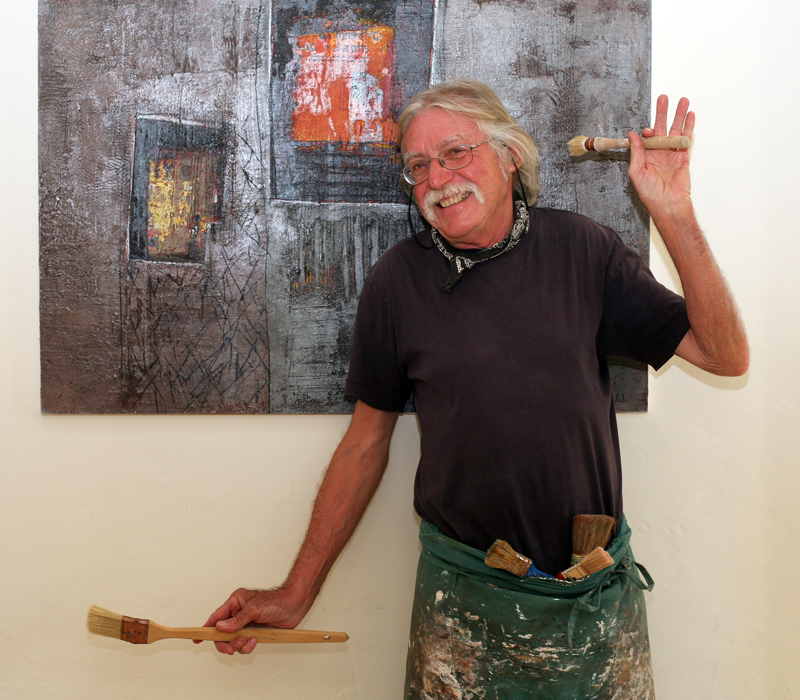 Born in the North East of France in Metz, and now settled in Ménerbes for the past fifteen years or so,  Jean Pierre Michel looks forward to human contact with his visitors.
This is where he works, mixing paint, sand, paper and straw, all of which he picks up on his long walks around the countryside, resulting in works that are abstract, scraped, scratched, colourful …,where the base matter stands out like a long series of stories to be discovered or invented. 
Opening times : 10am – 7pm in season 
Address : 43, rue Kléber Guendon – 84560 Ménerbes
Tel : 06 76 31 70 14
Website::
Museum of the corkscrew/ Botanical gardens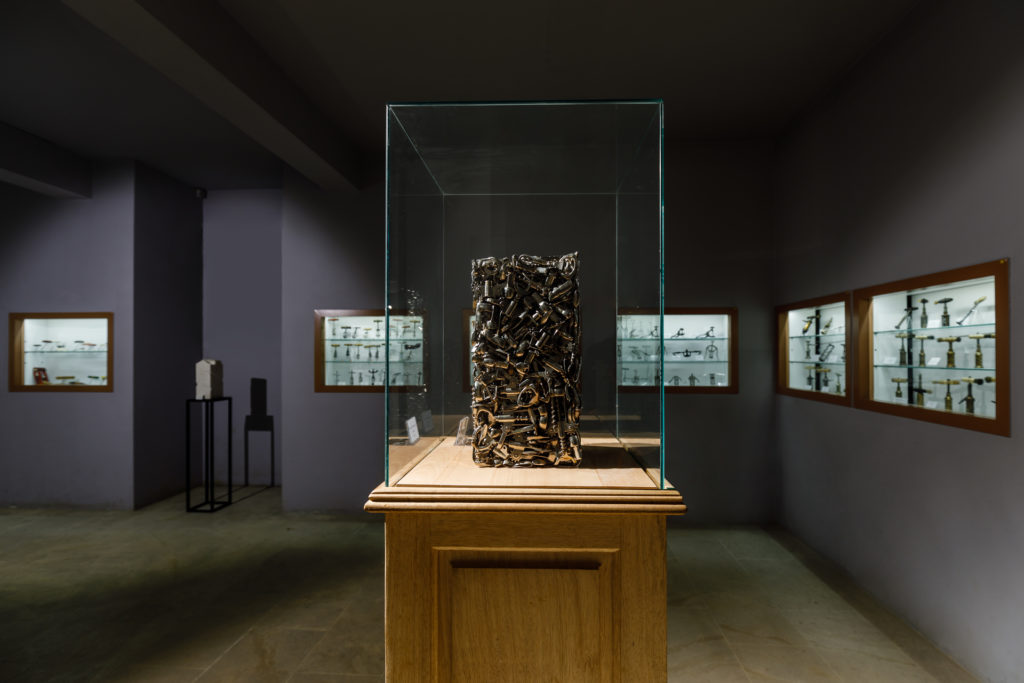 The museum has over 1200 articles ranging from the C17th to the current day.
From the first hand-made steel corkscrew to solid gold, ivory or silver works of art, the museum takes the visitor on a journey through time and space as they discover this unique collection.
At the foot of the village, on the Robion Road, the Museum is part of the Domaine de la Citadelle vineyard.
Visitors can complete their tour with a walk round the Botanical Gardens, and then see the cellars and end up if they so wish with some wine-tasting.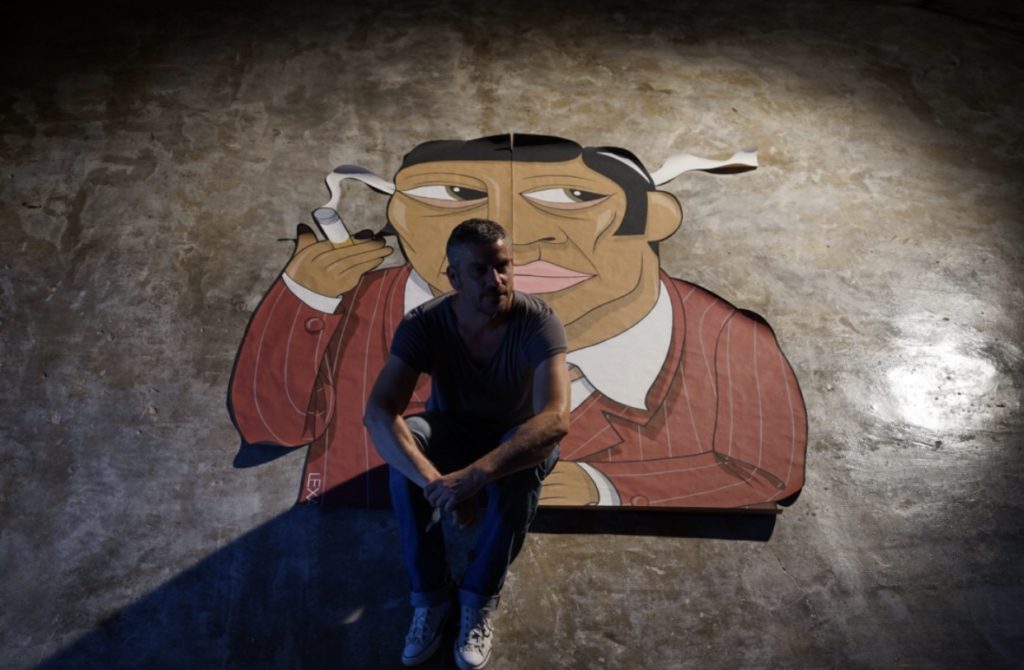 Bits and bobs becoming something else….
Findings from the undergrowth, the roadside, the seaside…throw-aways giving off their aura of experiences, emotions, connections to the people to whom I feel close. A jerrican becomes a bedside table, the pallet can be rolled through the living room, the vat tells its story. Giants or boxes, dream-making ladders, light-giving baskets, caricatures, questions, intimacies…It is the tribe of a few wanderers, mostly loners, sometimes whimsical, crazy enough to say who are you, poetic enough to live in others.  Life as it could be. Words to be drawn out when the shutters are closed. Instant yen, GET IT DONE, extreme meticulousness, cut, frame, assemble…. the nuances and finally the stroke, ultimate determinant of the work. The stroke that founds the universal and singular language of the atelier. 
Opening times: 
Tues – Sat
9am – 1pm; 3 – 7 pm
Address : 
Place Albert Roure
ou 8 rue Saint-Estève 
84560 Ménerbes
Tél : +33(0)620987068
Email :
atelier.lexa@orange.fr
Website
www.lapeinturedelexa.com
Instagram : Atelier Lexa (@atelierlexa)
Facebook : Atelier Lexa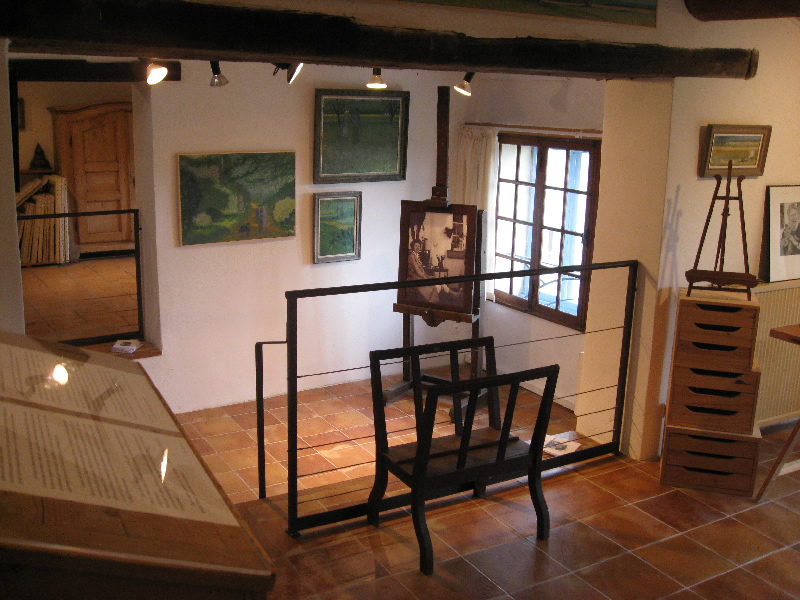 Alongside the House of the artist, which has been laid out to her likeness, the Foundation is working to keep alive the memory of Jane Eakin  (1919-2002), a New York artist who then lived in Paris before settling in Menerbes. Her luminous paintings, which can be admired there, bear witness to the joy she experienced from her life in Provence. 
During the summer months the Jane Eakin Foundation organizes lectures on art, the Italian Film Festival, and music lectures, all of which are deliciously washed down with Luberon wine.
Maison Jane Eakin
Rue Sainte Barbe
84560 Ménerbes
Contact : Annie Montagard
Tel : 06 14 75 50 33
Email : annie.montagard@gmail.com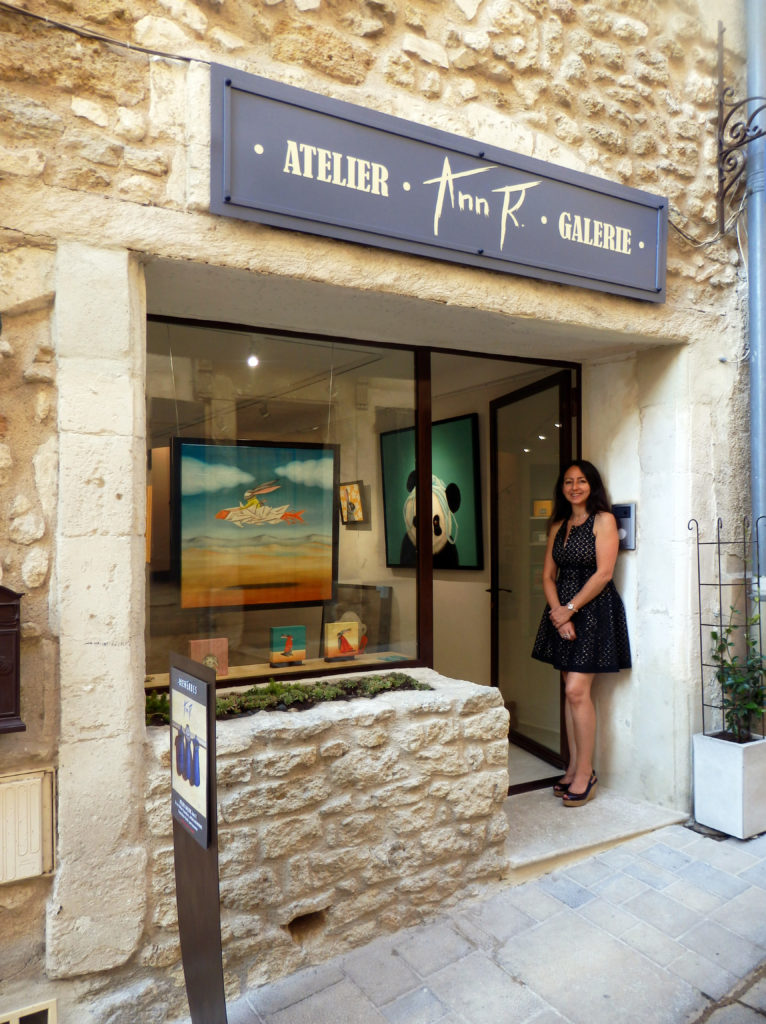 A professional artist since 2006, Ann R moved her gallery-workshop to the centre of Menerbes in 2019.
She has turned it into a permanent showcase on two storeys, displaying and selling oil paintings on canvas, ink works and mixed techniques on paper, all of which are original and unique.
Oscillating between onirism and pictorial disenchantment, Ann R is a poetic metaphor of our humanity.
Her work is regularly on show in galleries at home and abroad.
Opening times
– Apr – Oct : 10:30am to 7pm
– Nov – Mar : do not hesitate to knock at the door (or contact Ann on 06 23 79 60 27) for she is often on site painting in her atelier.
Address :
33, rue Kléber Guendon
84560 Ménerbes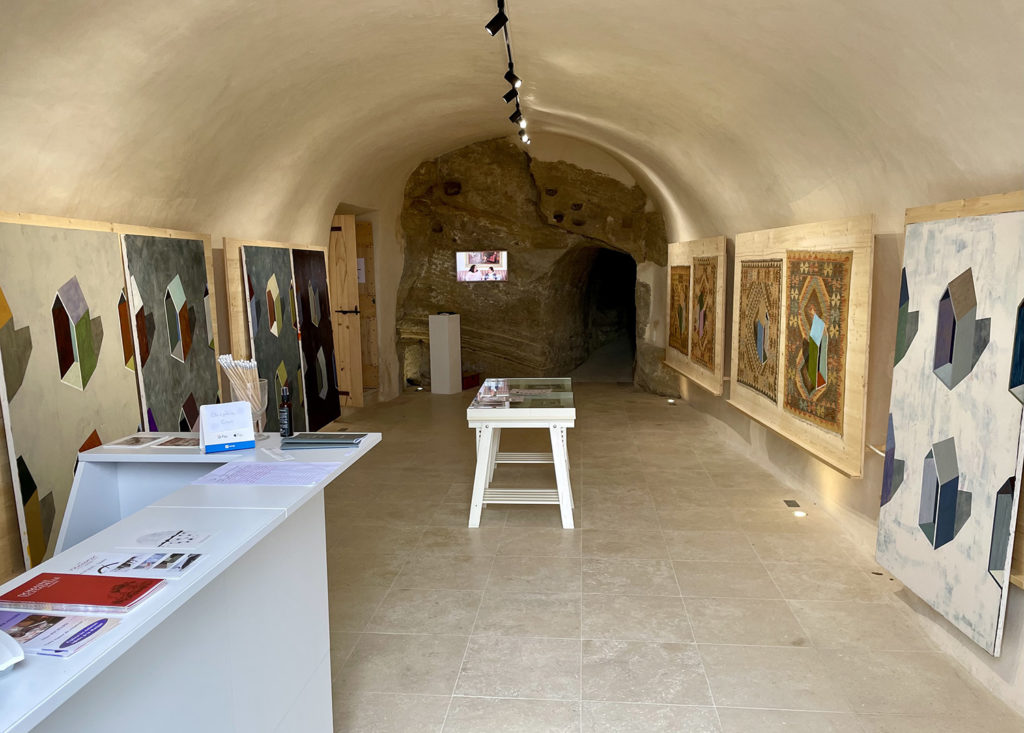 La Mob is both Dora Maar's unmistakable mobylette that you can see in situ and the gallery space highlighting the history of the Dora Maar House and its artists in residence. Upon entering La Mob on the ground floor of the Dora Maar House, you will be greeted by an exhibition of artworks created by Fellows of the Dora Maar House and artists who lived and worked in our area. Once you continue to the second room, you will find a collection of items created, written or inspired by the artists of Menerbes and our past residents.
Opening times
– March and April: Wednesday 1-5PM and Thursday-Sunday 11AM-1PM and 2-5PM
– May through September: everyday 11AM-1PM and 2-6PM
– October through November: Wednesday 1-5PM and Thursday-Sunday 11AM-1PM and 2-5PM
Address :
Maison Dora Maar – 58 rue du Portail Neuf – 84560 Ménerbes
(lamaisondoramaar)